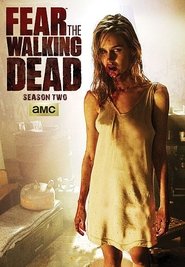 Título Original: Fear The Walking Dead
Temporada: 2ª
Diretor: Dave Erickson, Robert Kirkman
Gênero: Aventura, Drama, Ficção, Terror
Ano de Lançamento: 2016
Qualidade: HDrip 720P
Formato: MP4
Idioma: Português e Inglês
Legenda: Português (Anexo ao RAR)
Tamanho: 300~400 MB
Tempo de Duração: 44min em média
Qualidade de Áudio: 10
Qualidade de Vídeo: 10
Servidor: Brupload
Sinopse: Fear The Walking Dead se passa no mesmo universo de The Walking Dead, porém em Los Angeles e antes do apocalipse zumbi tomar conta de tudo, a série Fear The Walking Dead é um drama que explora o início do apocalipse dos mortos-vivos através do retrato de uma família em crise. Situada em uma cidade aonde as pessoas vão para escapar, para esconder seus segredos e enterrar seus passados, a trama mostra que um súbito surto ameaça perturbar a pouca estabilidade que resta à supervisora de Ensino Médio Madison Clark e ao professor de inglês Travis Manawa. A pressão cotidiana de unir as duas famílias, lidando com crianças que cresceram cheias de ressentimento, precisa ficar em segundo plano quando a sociedade começa a ruir. Com a necessidade de evoluir, em um cenário em que somente os mais aptos sobrevivem, a família disfuncional deve se reinventar ou se entregar às suas histórias mais obscuras.
Alycia Debnam-Carey
Cliff Curtis
Colman Domingo
Danay García
Daniel Sharman
Dayton Callie
Frank Dillane
Kim Dickens
Mercedes Mason
Rubén Blades
Sam Underwood
HDrip Dual Áudio + Legenda